Synthetic or chemical estrogen and progesterone are not the same as what the body produces and can have serious side effects.
According to the National Institutes of Health, hormone replacement therapy can increase your risk of heart disease, stroke and breast cancer. There are natural sources of estrogen and progesterone that can be used to help balance the body's levels of estrogen and progesterone.
Mexican Wild Yam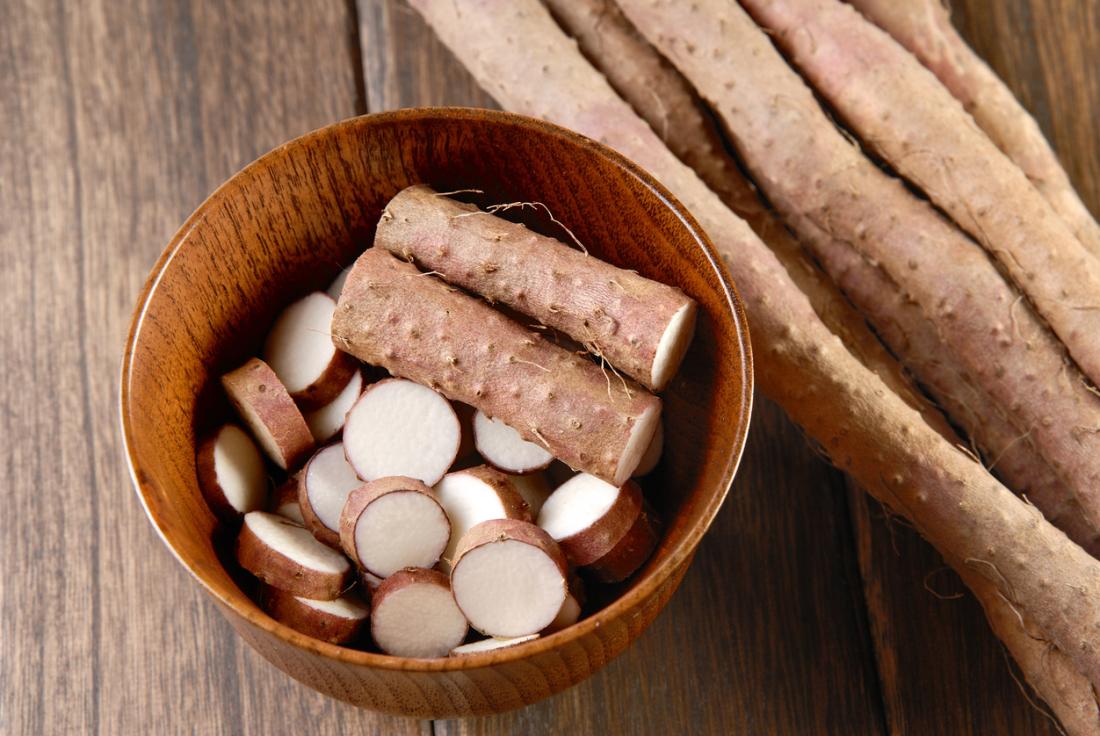 Mexican wild yam or Dioscorea mexicana is a natural source of progesterone. "Progesterone from diosgenin, extracted from Mexican yams, is identical to the natural progesterone of the human ovary or placenta," according to the American College of Obstetricians and Gynecologists. There is good scientific evidence for the use of DHEA synthesized from wild yam extract, but further studies are necessary for firm conclusions.
---
Soy Beans
Soybeans are rich in phytoestrogens or isofllavones, "compounds derived from plants and converted into weak estrogenic substances in the gastrointestinal tract," according to the National Institutes of Health. Soy products contain the highest levels of natural estrogens. To get 1 milligram of isoflavones, it takes one gram of soybeans. Some NIH nutritional experts assume that a daily intake of 50 milligrams of isoflavones is safe; however, dietary supplements can contain more than 85 milligrams of isoflavones in a single unit, and some manufacturers advise taking two a day.
---
Lignans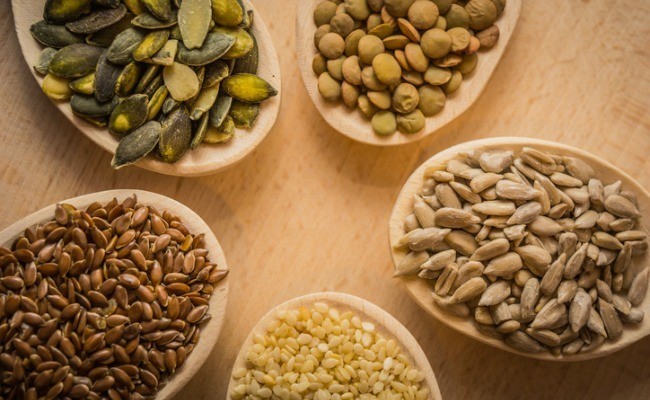 Lignans provide phytoestrogens and can modulate estrogen signaling. Lignans are natural sources of estrogen. Dietary sources of lignans include flaxseed, rye, cereals and some berries. Hormone replacement therapy studies have been done to determine if HRT has beneficial effects on bone fractures, according to the National Institutes on Health. Clinical evidence shows that phytoestrogens help maintain or improve skeletal health. This means natural HRT can be beneficial in reducing risk of osteoporosis.
Caution
Natural sources of estrogen and progesterone may have some health risks. It is important to talk with a doctor or health care professional to determine whether dietary phytoestrogens and lignans are right for you. The estrogen-like effects from isoflavones may be a cancer risk, especially for people who have had breast cancer or are at risk of breast cancer. While clinical studies show some benefits with natural HRT, further studies are necessary before firm conclusions can be drawn.